Kevin Cantrell Studio believes in the power of the word as a basic unit of human connection and understanding. As a typographic-centered design house, we are wordsmiths in the most literal sense, forging each letter, each sentence, and each logo, by paying excruciating attention to the details of the written word. The basis of good branding, marketing, and human engagement starts with having something important to say, and then portraying it sublimely.

KCS commits to fully understanding what your brand has to say. We then internalize those goals, beliefs, and desires, making them our own. As experts in the history of typography, we write, explore, draft narratives and design lettering forms that will convey your message on meta levels of literal & graphical meaning. Together, we create an opulent visual vocabulary for your brand and campaign that is exciting in variety, distinction, and cohesion.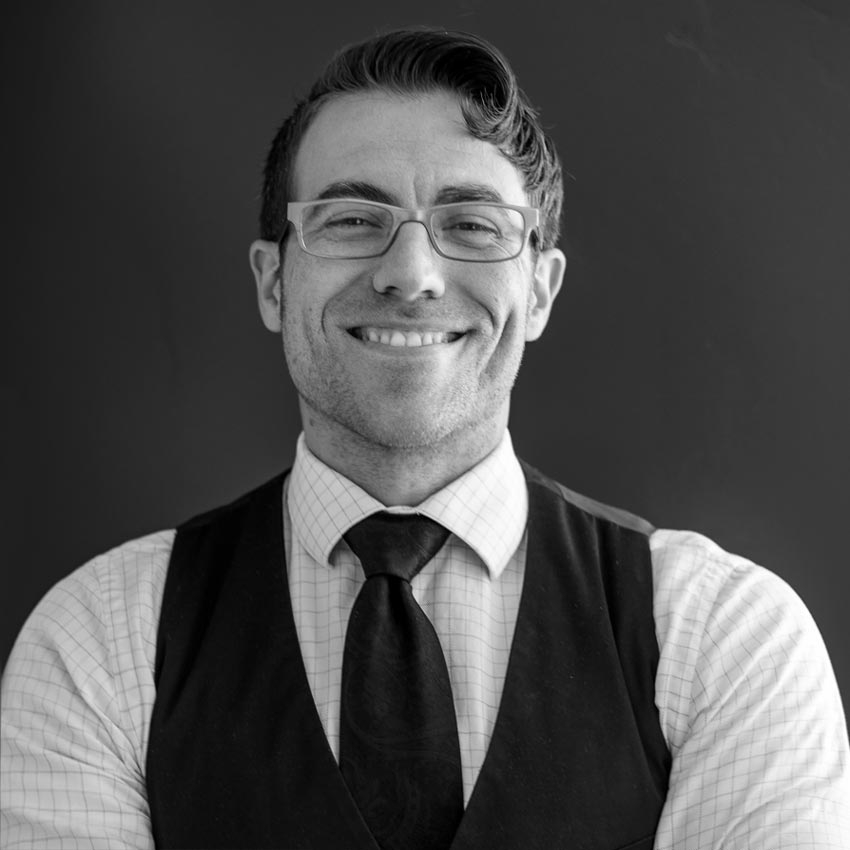 Kevin Cantrell
Founder & Creative Director
Head of his eponymous studio, Kevin functions as the creative director and design lead for all KCS client projects. Kevin has a deep understanding and love of lettering and typographical aesthetics. Earning a BFA in Graphic Design from Brigham Young University, 2008, he established his signature typographical aesthetics applying them to clients such as: Nike, Putnam, M&RL, Neenah Paper, Fetcham Park (UK), Harvard University, Princeton University, Phillips Exeter Academy and Cottonhouse Hotel (Barcelona). His work has been recognized by Communication Arts Design and Typography Annuals, Graphis, Type Directors Club, Print Regional Design Annual, the One Show. Kevin was named one of Print Magazine's 20 under 30 New Visual Artists 2014 and is an Art DIrector's Club (ADC) Young Gun 12.
Erik Attkisson
Management & Strategy
Erik is a renaissance talent with business management and brand strategy experience honed during 19 years of brand marketing working for and with entrepreneurial and Fortune 500 companies. He managed Motorola's global entertainment marketing, was the CMO of mobile accessory brand Case-Mate, and founded creative talent management agencies, Satellite Office and &Reach -now in their second decade of operations. His clients have included: IBM, Gatorade, FYI Network, Verizon, Target, adidas, Microsoft, Bacardi, and others. He holds a BA from Wesleyan University and an MBA from the Kellogg Graduate School of management. He was granted a design patent for the Windows 7 desktop along with colleague Chuck Anderson and is the recipient of multiple innovation design awards from CEA and a Webby. In the 90's, Erik was the drummer and one of the founders of the seminal, live hip-hop band Chucklehead.
Awards
ADC Young Gun 12

Print New Visual Artist 2014

ADC 97 Gold Cube

ADC 97 Best of Typography

TDC 59-64

TDC 62 Juror's Choice

Comm Arts Design Annual 53, 55

Comm Arts Type Annual 3-8

Print Regional Design Annual '12, '13, '14

Graphis Type Annual '15, Gold

Graphis Design Annual '14, Silver

Graphis Letterhead 8 Platinum (x2)

SF Spirits Awards Gold & Silver, '16

The One Show, Merit '15

AIGA SLC Copper Ingots, '08-'09, '11-'15
Select Press
Mr-Cup Excellence Selection

CA Online Gallery, Lost Prophet

CA Online Gallery, Tabletalk Magazine

CA Online Gallery, Alsirhan Shoes

CA Online Gallery, Bent Shoe Brewing

The Dieline

GDUSA 2015 People To Watch

TDC Talk 2016 on branding

AIGA Portfolio Review 2018, Dreams